PRE-ANNOUNCEMENT OF THE OPEN CALL ON THE SUPPORT OF ORGANISATIONS PROMOTING EQUALITY BETWEEN WOMEN AND MEN
PRE-ANNOUNCEMENT OF THE OPEN CALL ON THE SUPPORT OF ORGANISATIONS PROMOTING EQUALITY BETWEEN WOMEN AND MEN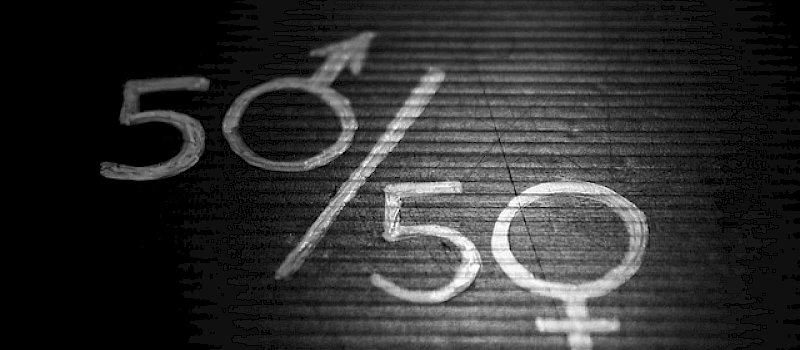 Pre-announcement of the Open Call on the Support of Organisations Promoting Equality between Women and Men (Norway Grants 2014 – 2021)
| | |
| --- | --- |
| Call number:  | DGV01 |
| Call launching:  | June 2019 |
| Call closure:   | September 2019/March 2020/September 2020/February 2021 |
The call will be launched by the Programme Operator – the Government Office of the Slovak Republic (National Focal Point)
The objective of the call DGV01 is to support organisations promoting equality between women and men, including support of their educational and awareness-raising activities.
Project grant: EUR 100,000 – EUR 200,000
Eligible applicants: any entity, public or private, commercial or non-commercial and non-governmental organisations, established as a legal person in Slovakia.
Eligible partners: any public or private entity, commercial or non-commercial, as well as non-governmental organisations established as a legal person either in Norway or in the Beneficiary States, or any international organisation or body or agency thereof.
Co-financing conditions:      
for public sector entities, co-financing is not required,
at least 10% for non-governmental organisations and social partners,
at least 15% for private sector entities and other entities.
Financing: payments of the project grant shall take the form of advance payments, interim payments and a final payment. The level of advance payment to projects shall be set out in the project contract.
Expected date of the project contracts signature: the expected date of the first signed project contracts will be April 2020.
Further conditions:
The mandatory attachments to the Project Application will be the Budget, Education and awareness-raising campaign plan and a Letter of Intent or draft Partnership Agreement if the project is to be implemented in partnership.
Project promoters and partners shall contribute to the elimination of all forms of discrimination against women and promote substantive equality between women and men, including by empowering women.
Project shall be implemented for at least 2 years and the planned completion date shall not exceed 31 December 202
This call is not intended for infrastructure (hard measures)[1].
Eligible activities: the project grant can be used for activities as promotion of participation of women in decision-making (political and economic); combating negative stereotypes against women and men in public and private life; promoting dignity; training for schools and teachers on the topic of work-life balance and networking for awareness-raising on gender equality.
Particular focus shall be paid to the situation of Roma women, mainly through the cooperation with schools with high representation of Roma students and pupils.
Eligible expenditures: except for the so-called "excluded expenditures" listed in Article 8.7 of the Regulations, all types of expenditures can be eligible, provided that they meet the conditions listed in the Call and in Article 8.2, 8.3 and 8.5 of the Regulation on the Implementation of the Norwegian Financial Mechanism 2014-2021.
Launch of the Open call for bilateral relations for establishing and development of the partnership for the call DGV01 is planned to the end of May/beginning of June 2019.
The objective of this call will be the support of visits and meetings of applicants from Slovakia with their potential partners from Norway. These activities can be funded under the Programme Bilateral Fund, which will provide small grants up to 2 500 EUR, covering mainly the related travel costs.
---
[1] For the purposes of the Programme the infrastructure (hard measures) are defined as any activities that require a building permit/a building announcement or purchase of buildings or estates.