Pre-announcement of the further Open Call LDI03 within the Local Development, Poverty Reduction and Roma Inclusion Programme
Pre-announcement of the further Open Call LDI03 within the Local Development, Poverty Reduction and Roma Inclusion Programme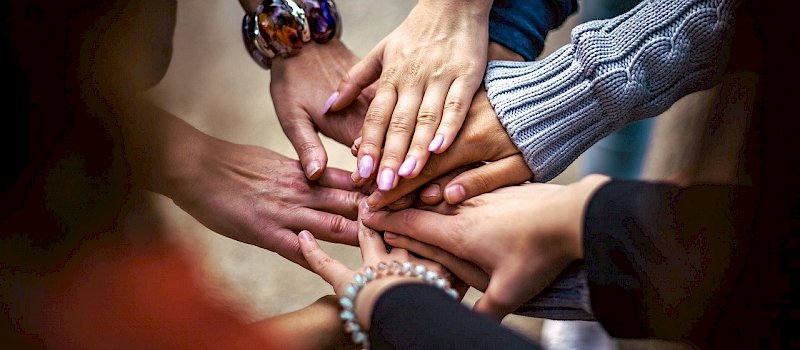 Pre-announcement of the Open Call within the Local Development, Poverty Reduction and Roma Inclusion Programme
Norway Grants 2014 – 2021
Sk - Roma inclusion and empowerment
Call number:  LDI03
Estimated call launching:  November/December 2020
Estimated call closure: March 2021
The call will be launched by the Programme Operator – Ministry of Investments, Regional Development and Informatization of the Slovak Republic under Norway Grants.
The aim of the call LDI01 is to support capacity-building of smaller local organisations through the implementation of grassroots initiatives and the replication and enhancement of proven good practices in the field of local development and the social inclusion of marginalised Roma communities[1] in fields of Health, Education, Employment, Housing, and Non-discrimination, with primary focus on Non-discrimination. 
Project grant:  25,000 - 200,000 EUR
Estimated total call allocation: 1,247,059 EUR
Co-financing:  For public sector entities and non-governmental organisations[2], co-financing is not required. At least 10% for social partners[3],[4] and other non-for-profit organizations. At least 15% for private sector entities and other entities.
Financing: payments of the project grant shall take the form of an advance payment, interim payments and a final payment. The level of advance payment to projects shall be set out in the project contract.
Eligible applicants: In accordance with Article 7.2.1 of the Regulation, i.e.: Any entity, public or private, commercial or non-commercial and non-governmental organisations, established as a legal person in the Slovak Republic are considered eligible project promoters.
Eligible partners: In accordance with Article 7.2.2 of the Regulation, i.e.: Any public or private entity, commercial or non-commercial, as well as non-governmental organisations established as a legal person either in Norway, Beneficiary States[5] or a country outside the European Economic Area that has a common border with the respective Beneficiary State[6], or any international organisation or body or agency thereof, actively involved in, and effectively contributing to, the implementation of a project.
Further conditions:
Projects must include cost-efficient and sustainable measures reflecting at least one out of the five areas (Health, Housing, Education, Employment, Non-discrimination). The area of Non-discrimination is mandatory and must be included in any of the supported projects.
Projects must include activities replicating proven good practices previously carried out in marginalized Roma communities.
Projects must include grassroots initiatives led by Roma or directly supporting Roma inclusion.
Multi-stakeholder partnerships[7] of entities / actors active in the social inclusion of marginalised Roma communities shall be established or supported under the projects.
The mandatory attachments to the Grant Application are:
the Budget,
Questionnaire.
This call is primarily  intended to support soft measures, not hard measures[8] such as infrastructure.
Projects shall be implemented in line with applicable state aid rules.
Eligible activities
The project grant can be used for the following purposes and activities:
The project grant should primarily be used for Non-discrimination activities, such as:
advocacy, awareness-raising and outreach to citizens,
citizen activism, volunteering and civic participation,
countering hate speech (antigypsyism and racism against Roma), including support to networks working with hate crime victims,
networking between NGOs, public and private sector entities in order to enhance the local situation,
civic education and trainings, working with citizens, participation in local decision-making
activities focused on empowerment of Roma girls and women,
prevention of all forms of violence,
activities focused on equal treatment, desegregation and non-discriminatory practices in diverse spheres of live of people living in marginalised Roma communities,
community research and analysis to inform local and regional policy-makers about the situation in a particular marginalised Roma community,
intercultural dialogue, including platforms for minority/majority interaction, dialogue between generations.
Synergy with other areas of the Programme (Health, Education, Employment, Housing) is encouraged and prioritised.
Examples of eligible activities for other areas are:
An area of Health - early intervention for children, especially children from a socially disadvantaged environment, relevant psycho-social services, etc.
An area of Education - summer schools for underachieving pupils, support of the establishment of educational infrastructure (e.g. modular schools), etc.
An area of Employment - courses increasing the employability of the people living in MRC, manufacture, construction works courses, etc.
An area of Housing -  financial literacy courses, self-help construction courses, legal services related to proprietary rights, etc. 
Within all projects, surveys shall be conducted at the beginning and at the end of the project, in order to identify the following baseline and target values:
"Share of majority population in intervention area accepting Roma"
Project Promoters shall follow instructions of the Programme Operator in this regard.
Eligible expenditures
Except for the so-called "excluded expenditures" listed in Article 8.7 of the Regulation, all types of expenditures may be eligible, provided that they meet the conditions listed in this Call and in Article 8.2, 8.3 and 8.5 of the Regulation.
Unless a later date is provided in the project contract, expenditures are eligible as of the date on which the Programme Operator decides to award the project grant. The Programme Operator shall in the same decision fix the final date of eligibility which shall be no later than either one year after the scheduled completion of the project or the date referred to in paragraph 3 Article 8.13 (currently 30 April 2024) of the Regulation, whichever is earlier.
Costs on infrastructure, if any, should primarily be focused on smaller scale repairs.
The Programme Operator strongly advises the applicants to take the potential situation when the COVID-19 pandemic will still not be over at the time of project implementation into account, when developing the project application and to consider, as part of the project risks, this potential situation and the ways in which the project will mitigate the risks related to it.
Launch of the Open call for bilateral relations for establishing and development of the partnership for the call LDI03 is planned only if the situation is favourable for traveling. The objective of this call would be the support of visits and meetings of applicants from Slovakia with their potential partners from Norway. These activities could be funded under the Programme Bilateral Fund, which will provide small grants up to 2 500 EUR, covering mainly the related travel costs.
---
[1] For the purpose of this call, a marginalised Roma community is a community (concentration) listed in the Atlas of Roma Communities, either in its version from 2013 or in its more recent versions from 2019.
[2] For the purposes of the call "Non-governmental organization" (hereinafter referred to as NGO) is defined as a non-profit organization established as a legal entity, having a non-commercial purpose, independent off local, regional and central government, public entities, political parties and commercial organizations. Religious institutions and political parties are not considered NGOs.
[3] For the purposes of the call "Social partners" are defined as representatives of employers´ organizations and trade unions.
[4] In case of social partners (or NGOs, if applicable), in-kind contribution in the form of voluntary work may constitute up to 100% of the co-financing.
[5] For the full list of the Beneficiary States consult the document Agreement on the Norwegian Financial Mechanism 2014-2021
https://eur-lex.europa.eu/resource.html?uri=cellar:02eed2b7-da51-11e5-8fea-01aa75ed71a1.0011.02/DOC_3&format=PDF
[6] Ukraine
[7] Multi-stakeholder means partnership between organisations from different sector (public sector, civil society sector, private sector etc.).
[8] For the purposes of the Programme the infrastructure (hard measures) are defined as any activities that require a building permit/a building announcement or purchase of buildings or estates.